We at Ailefo think it is important, to support the child's learning through play, and show that learning can be fun and happen while playing.
Children like challenges and to use their imagination. Successful experiences and discovering that you have learned something new, can make the child's confidence to grow, and give it the desire to learn more.
Therefore, we have developed various forms of learning boards, which can be used according to the child development and age.
On this page you can download free learning boards, that you can laminate and use again and again.
Learning board can also be used as a base on the table during playtime.
The learning boards are divided into different age groups in relation to the level of learning of each child in terms of age and stage of development.  
Be notified of new uploads of learning boards. Sign up to our newsletter and follow us on Facebook and Instagram.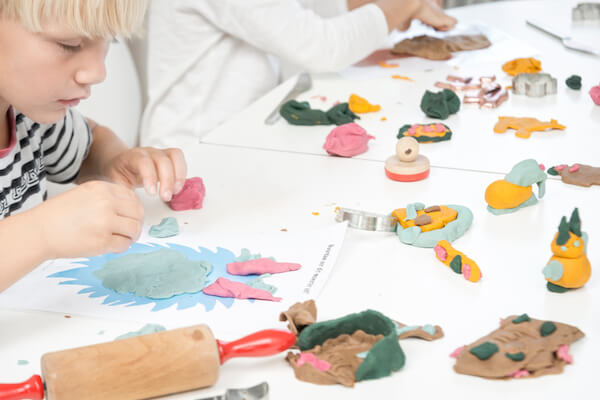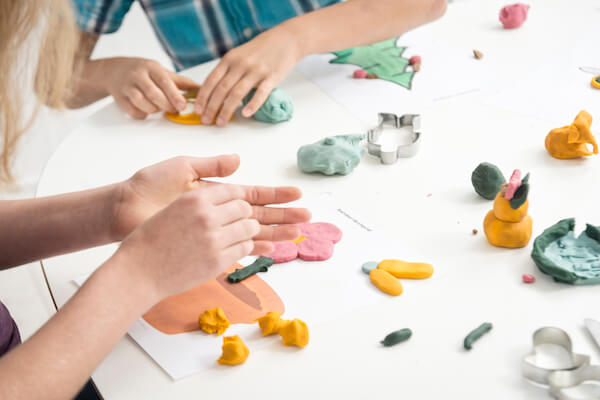 Carl-Jørgen Bindslev
Former Education Manager for Social Education at UCC
Kids love plastic materials. Soft and flexible and unpredictable with all their spraying, ripples, splashes and lack of stability. The mood rises considerably when children come near the mud, clay, sand, snow, porridge, mashed potatoes or similar fabric materials. They will touch, shape, slap and bounce them or what is now possible through sensuality. The imagination takes over and in no time the children are starting to express themselves. They splash, touch and dig. They build and destroy it all over again. Kids smile and laugh and babble, and will like to share it with the world.

Children have always been like this, no matter what culture they are rounded off. Even way before the British artist William Harbutt in 1897 invented modeling plasticine by mixing calcium salts, vaseline and fatty acid - what we today call modeling clay. He used it as training material for his art students. Harbutt made it possible for children to play their otherwise soiling play indoors, or anywhere other than at the dining table. It was needed. Modeling clay contains something that no other toys do: It "acts" like and is very similar to mud and porridge and other natural materials, and it can be used in new ways again and again. There is no manual and no correct approach as for example Lego. Clay holds an infinite potential to do something new. You can shape it over and over, and do it with your very own personal approach. It appeals directly to children's need for expression, because it is so right in its substance and structure. It's easy to get to, and easy to relate to. It is no coincidence that modeling clay also included in various forms of therapeutic sessions with children and families. It can tell all or part of stories which are hard to express.

It requires no special skills to play with modeling clay. Small children play unstructured with it, struggle with it, stick to it and taste it. Older children make faces and figures, and perhaps do entire panoramas of it. Children love to play, or rather work with modeling clay along with the adults. It's the best. Sitting with mom or dad or grandmother or whomever is available, and roll and shape and build whatever comes to mind. Maybe just be inspired by the process, and the adults who are playing along, or be the one who inspires the adult. It is no exaggeration to say, that modeling clay promotes socialization and relations promotion.

You probably should refrain of psychologise to much, into the modeling clay´s special educational importance in terms of children's development. But it is a unique material, and there is no doubt, when a child with his little fingers and big movements, tries to form what his imagination dictates, then different senses and motor skills are stimulated. Imagination encounters a material that can make it come to life. The ability to concentrate tightened. The ability to translate forms, as one imagines abstract to something concrete, is reinforced. The attention to the materials character, flexibility and options, the tactile sense, is developed. Fingers and hands motor skills, fine motor skills is trained. The sense of colors, shapes and forms, the aesthetic sense is challenged. Creating something out of modeling clay is a form of communication, this ability is also developed, and perhaps especially in the company of the adults around playing with the material.

The development of an identity (I am!), is one of the most important in a child's upbringing. In this context includes many processes, both personal and social. In this context is also the development of the child´s ability to master decisions about actions and creative processes. The child changes through these processes from being an object (subject to the decisions of others), to become a subject (one who independently decide and act). In particular in the encounter with modeling clay the child clearly sees himself as the one who decides, the one who forms, the one who builds up and breaks down thing, as it sees fit. And it's a good experience to bring with them ahead in life.